Our long-standing dream finally came (or should we say "game"😃) reality: we released the whole catalogue of original soundtracks for our custom-made highly entertaining and fun-to-play games! This is of course great in and of itself, but we also did it because we believe that great sounds make the playing experience even more immersive. This, on the other hand, translates to long-lasting happy memories and visitor excitement!
BY POPULAR DEMAND, WE ARE NOW ON SPOTIFY

So far the players and our customers have been able to listen to the song while playing our games. However, we have received lots and lots of requests from players, fans, and even park staff asking us to put out our own soundtrack. So, after receiving a helping hand from Timo "Time" Piipponen – Sound Designer and Music Producer for Valo Motion – from here on out, everybody can listen to the songs on Spotify. The songs are also available on other digital music services such as Apple Music, iTunes and Deezer!
Original Songs and effects for the first set of games were made by Sound Designer Can Uzer and Composer Veli Laamanen (also known as Jonny Knight). They set the tone for the Valo Motion sound. Since the beginning of 2019, we have continued that work with Time, who has worked as Sound Designer and take-turn composer for our games. In the games, the musical pieces are all dynamic, so you will never hear two 100% same sound arrangements during the same game. For the release, Time arranged them as songs, so you can listen to them while you run, work, or set up a party!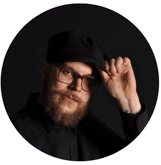 Timo "Time" Piipponen
GREAT SONGS CAN CREATE VISITOR EXCITEMENT
Especially in newer innovations, sound and music are too often overlooked. We decided to take a different route almost right from the start with ValoClimb and get professional, dynamic game audio to the games. This was done to bring out an extra level of immersiveness, fun and memorability to the gaming experience. We feel that great songs can help to create long-lasting happy memories and visitor excitement.
"The songs are great - they really go over the roof, when you listen to them while you share great climbing or jumping moments with your friends. But as with all the classic game soundtracks, people want to go back to the memories. Creating those memories is now easy, just go to your nearest well-equipped fun park!" Time suggests.
Download the ValoClimb product leaflet and the ValoJump brochure to find out how Valo Motion products can help you gain revisits to create lasting memories.


CREATING EMOTIONS & IMMERSIVENESS

A sound is a great tool for evoking emotion, as well as transmitting information. In games, these opportunities are often shared by sound design and music in a way that music´s job is to carry emotions, while other sounds, sound effects and atmospheric layers enhance, reveal, or spice up information that gets to the player. With our original and immersive games, the sound really gives the extra feeling of physicality but also make our mixed reality attractions, ValoClimb and ValoJump, well-rounded products.
We did not want to stop at just having music and Sound Effects (SFX) there, but the music needed to be dynamic too! In other words, we wanted to enhance the player experience by using music as a tool to immerse the players into our games.


"If you have a game with custom sound effects and music composed exactly for that particular game, it means that you are serious, the game is not just another tech gimmick, but a real finished experience for people to enjoy in years to come", Time concludes.
So since the beginning, the Soundtracks of ValoClimb and Valojump have been dynamic, meaning that what you hear is always determined by what happens in the game, one way or another. Many times, that's feedback straight to the player, of how well they are performing in the game. Click the images below to tune into the soundtracks!