We are happy to say that our mixed reality attractions have already been sold to over 700 installations in more than 60 countries. Our customers include trampoline parks like Sky Zone, Jumpsquare, Altitude Trampoline Park and Big Air. Our products are also popular in FEC's such as SuperPark, soft play locations like HopLop, fitness clubs like Konami and hotels and resorts such as Club Med.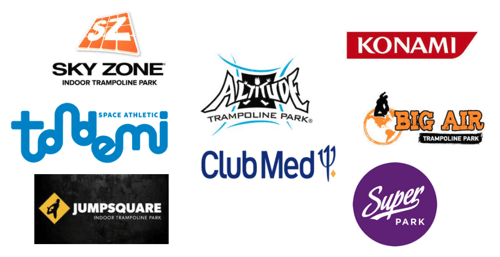 To give an idea of how our customers have installed their units, we have collected hereunder images from around the world. The images below include up to sextuple setups of ValoJump, our mixed reality trampoline game.
ValoJump comes in two different models, ValoJump Model 55 and ValoJump Model 86. ValoJump Model 86 has an impact protected 86-inch screen and ValoJump Model 55 has a 55-inch screen and the product is fully enclosed and impact protected. These two models can be played either when jumping on a trampoline or on an air track. In addition to the single-player games, adding several ValoJumps opens the doors for the two-player games. In fact, our double setup won the IAAPA Brass Ring Award for the Best New Product category.

To view installation images for ValoClimb, our augmented climbing wall, click here.


UP TO SEXTUPLE SETUPS
Rock N air with 6 ValoJump with 86 inch screens – Adventure park in the US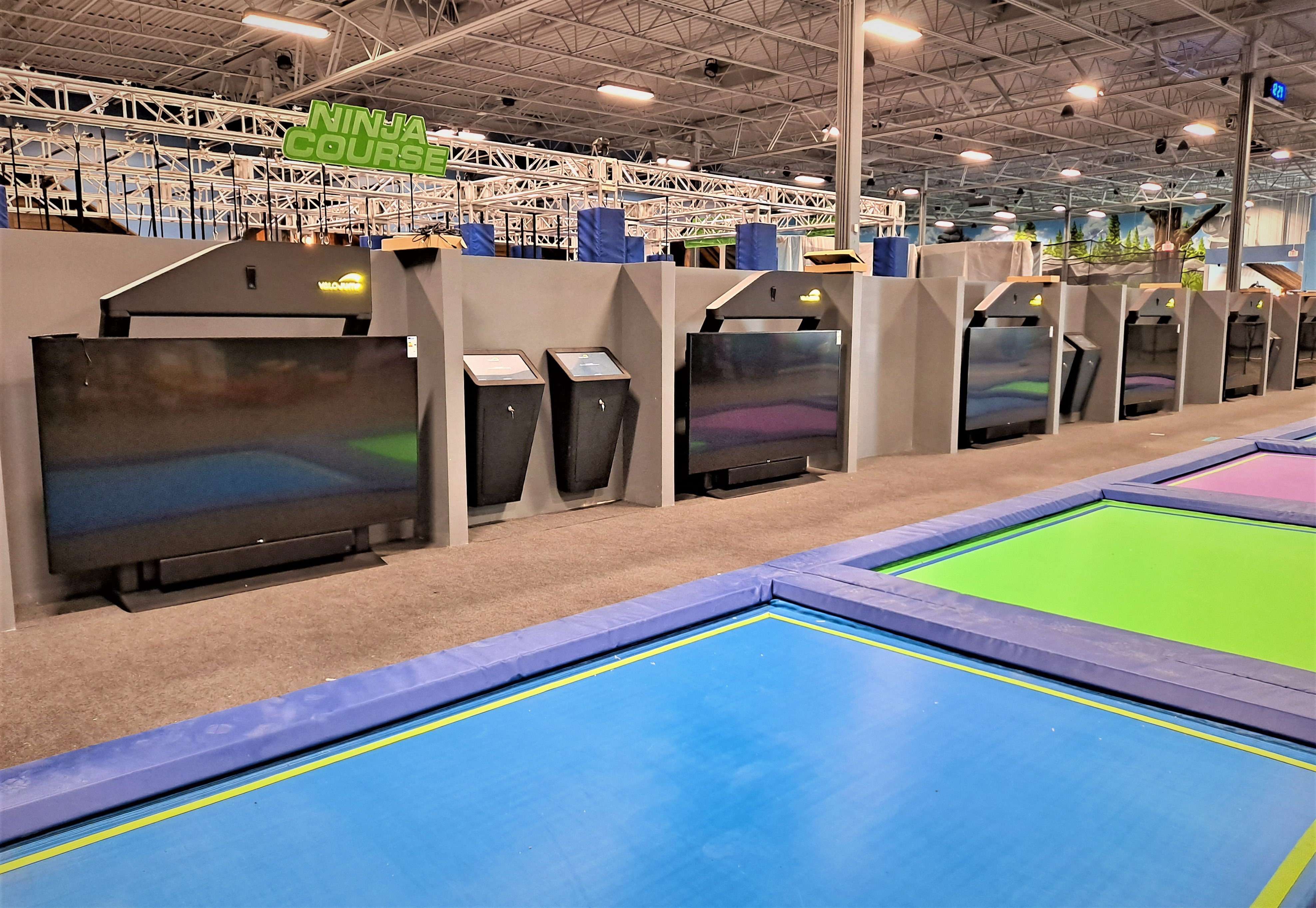 Play Factore with quadruple setup – in the UK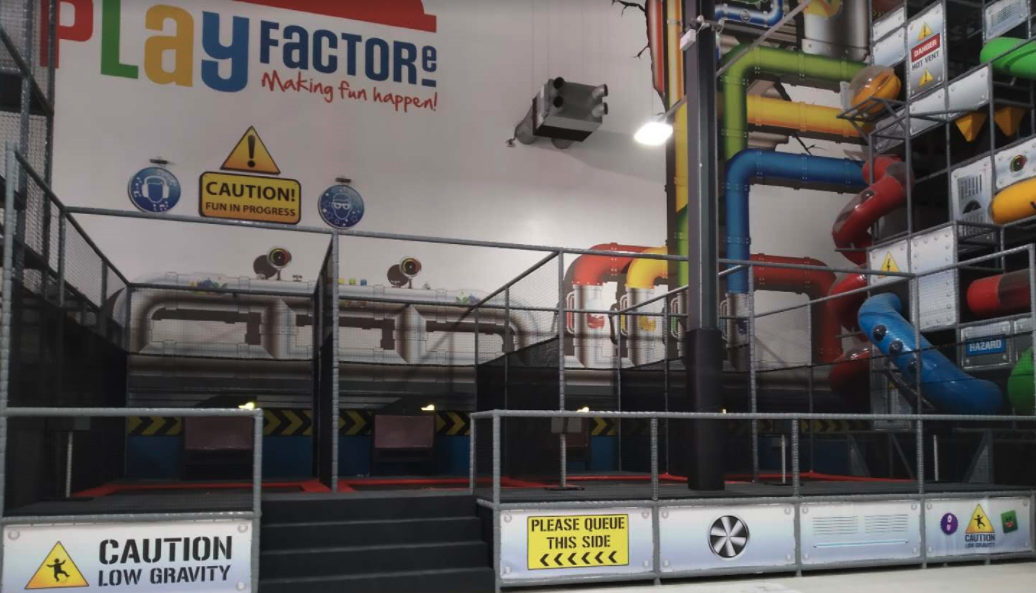 DOUBLE SETUPS
HopLop with double setup of ValoJump air –
Softplay location in Finland (temporary installation for a photoshoot)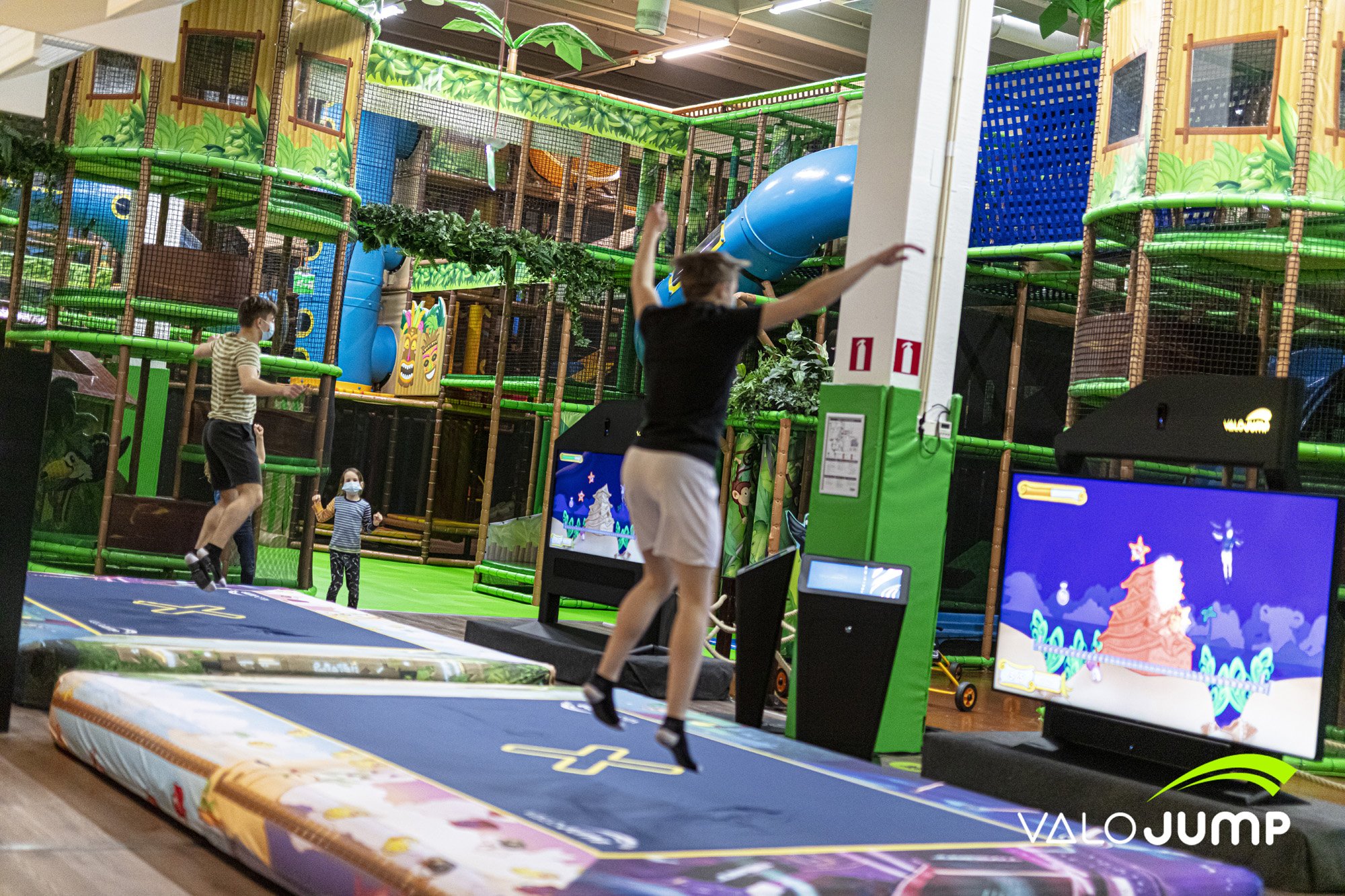 SpassQuadrat with double setup – Trampoline park in Germany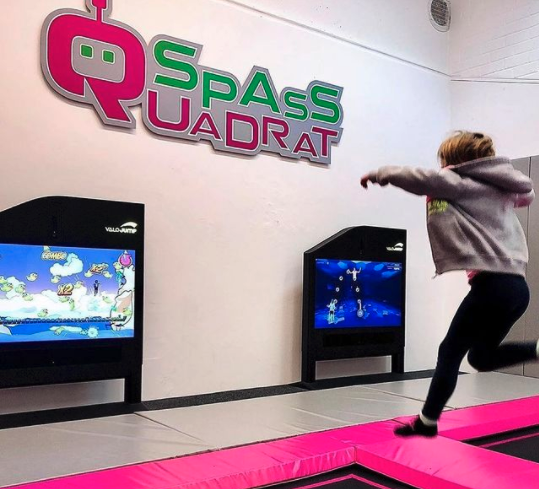 SuperPark with double setup – Activity park in Finland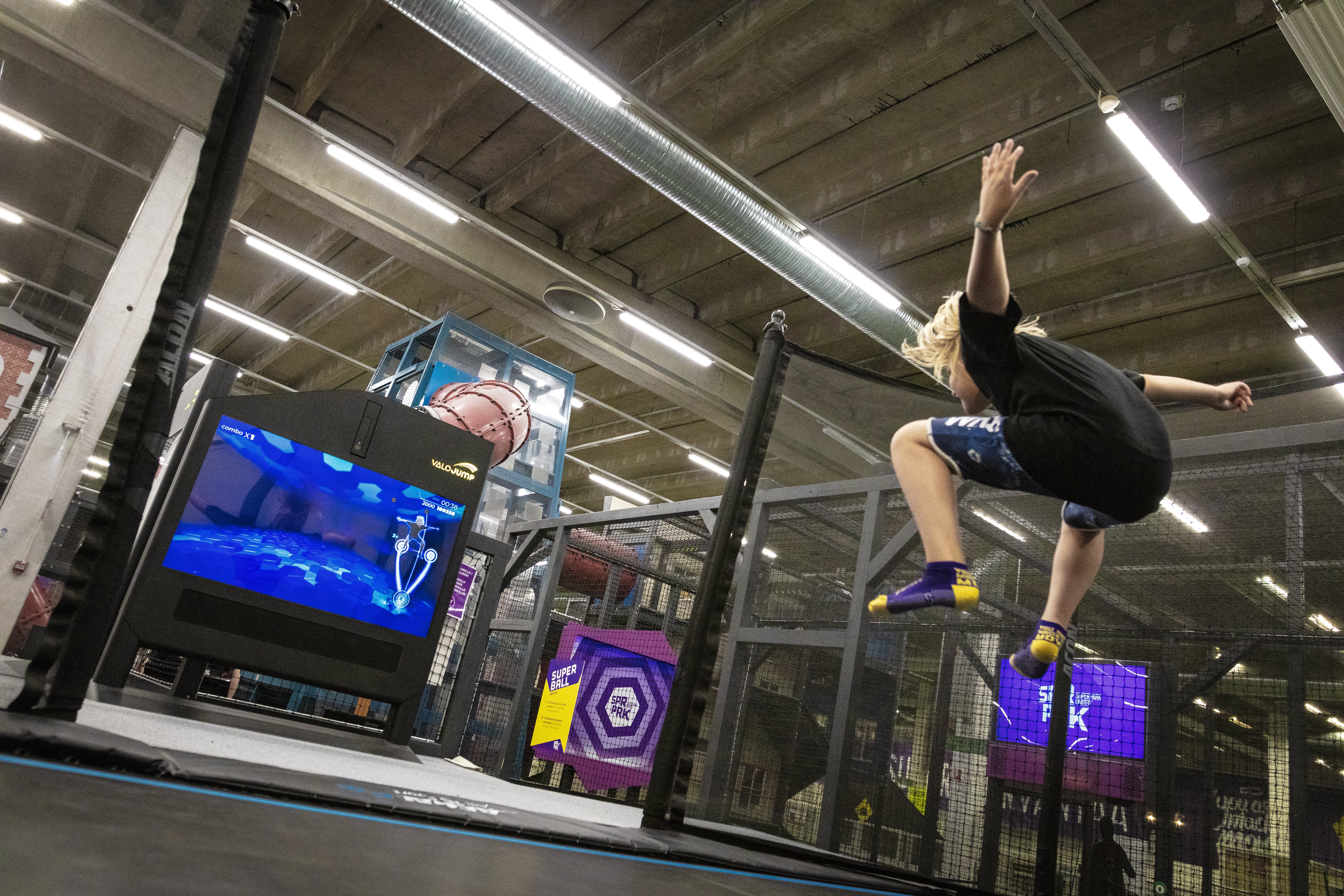 Altitude Trampoline Park with double setup – Trampoline park in the US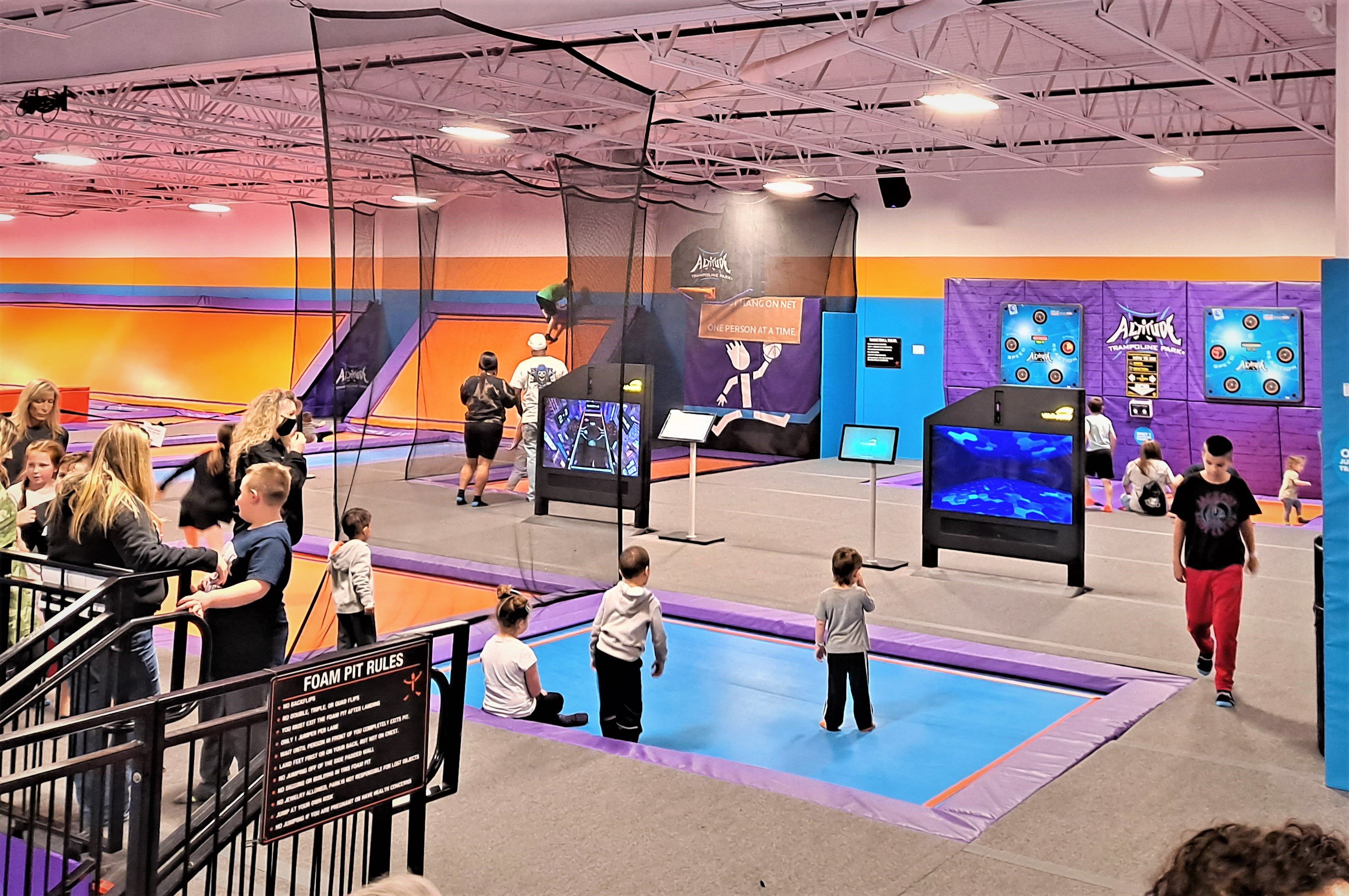 Big Air with double setup – Trampoline park in the US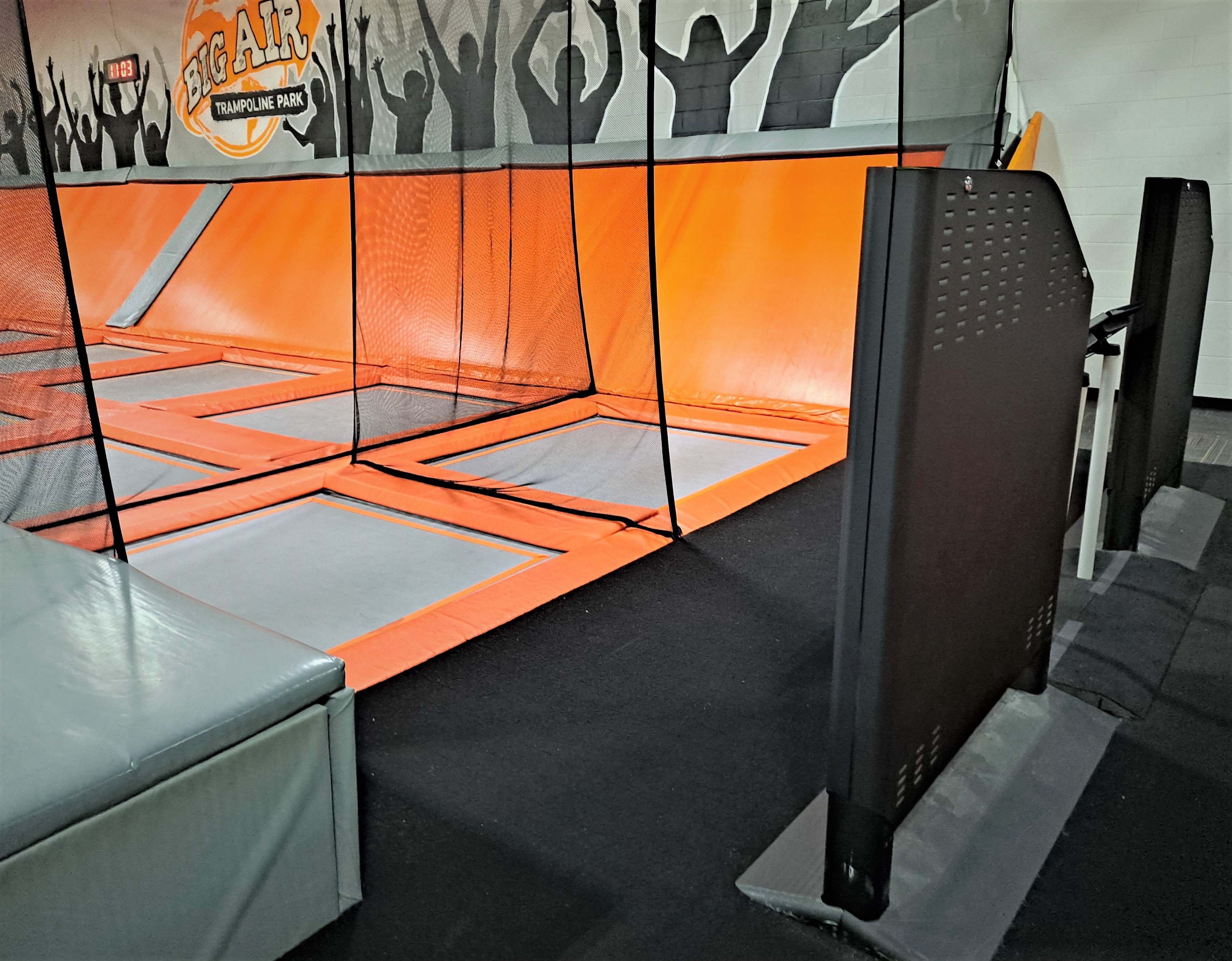 Stacja Grawitacja with double setup – Trampoline park in Poland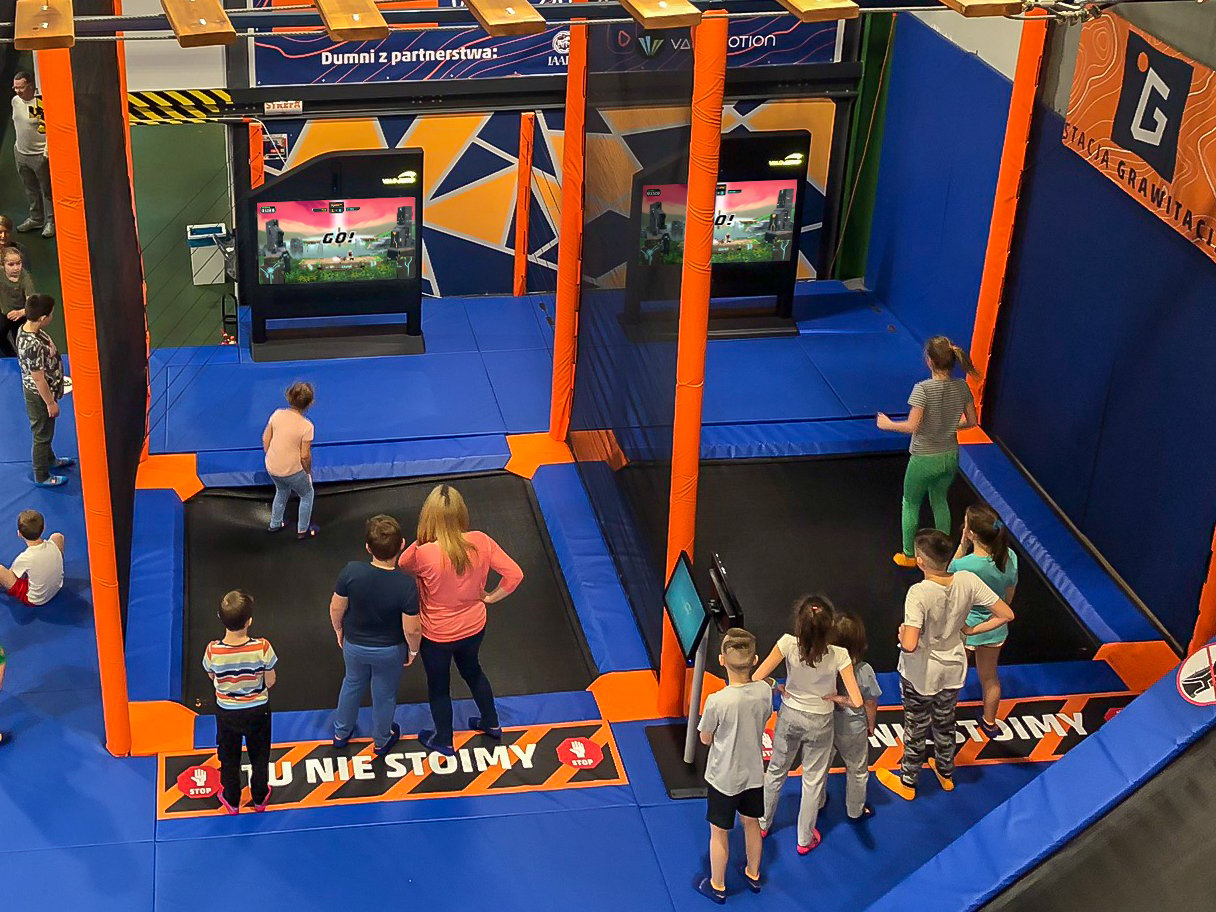 Jumpyard with a double setup and 86 inch screen – Trampoline park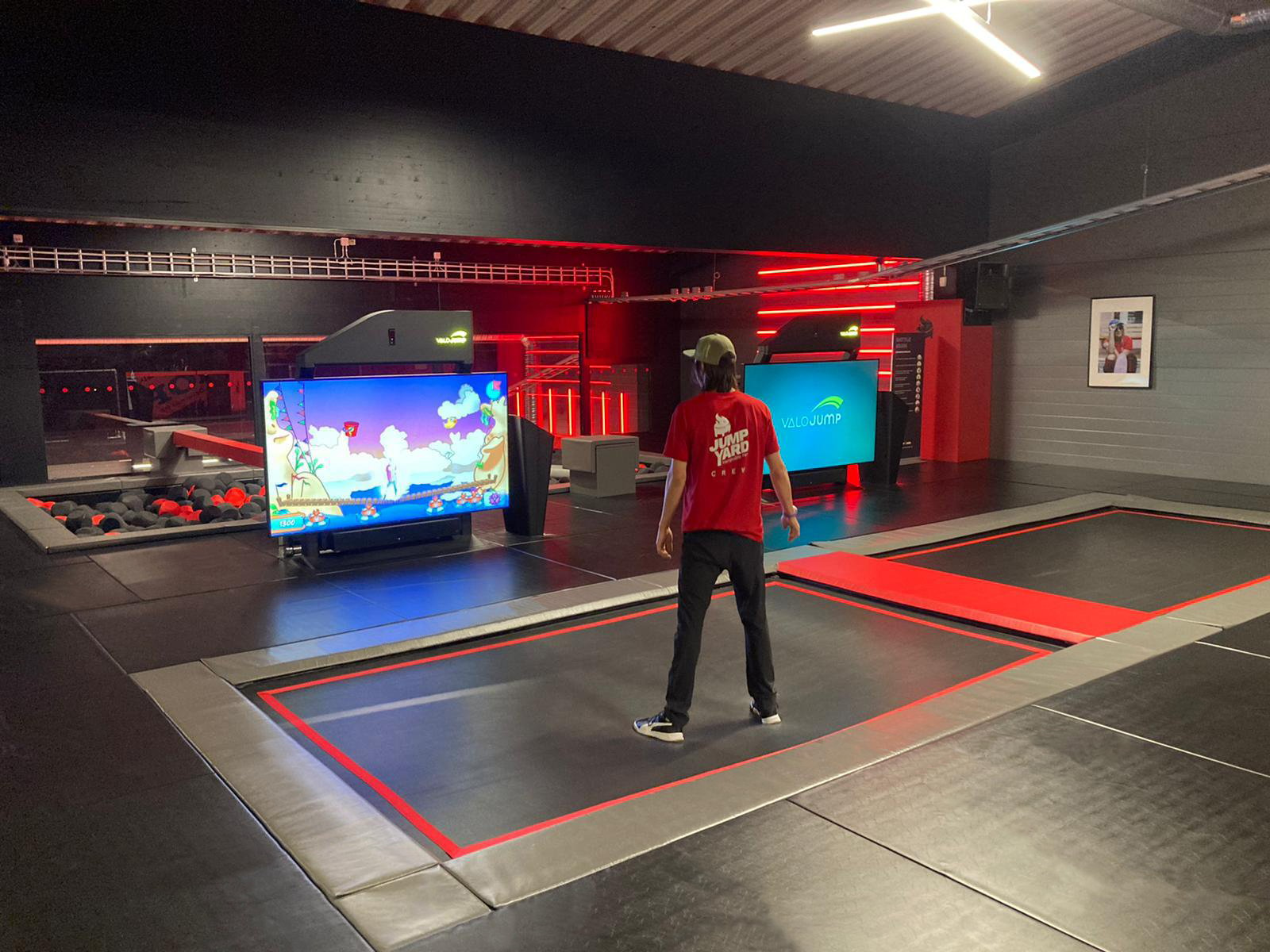 Defy with double setup – [market segment] in the US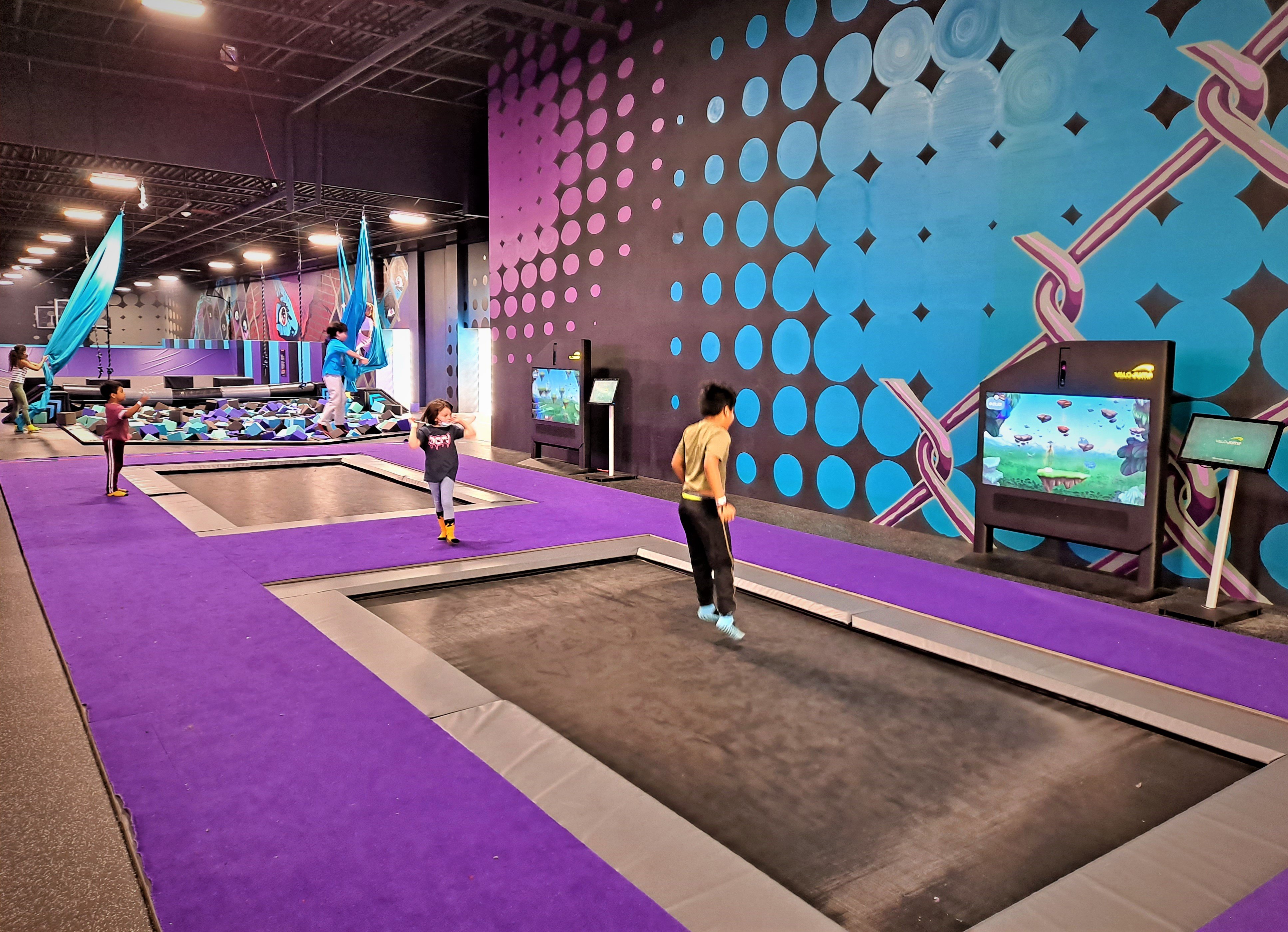 HopLop with double setup – Softplay location in Finland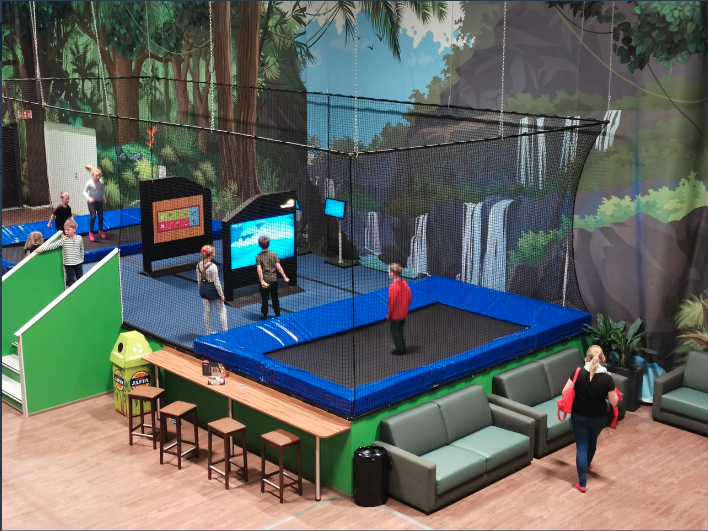 SINGLE SETUPS
Jumpsquare – Trampoline park in the Netherlands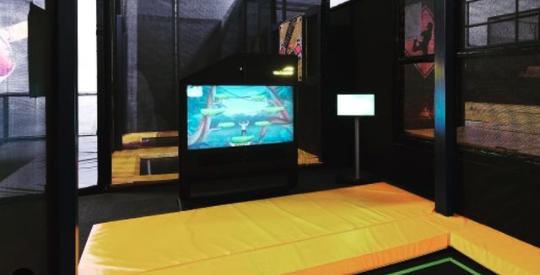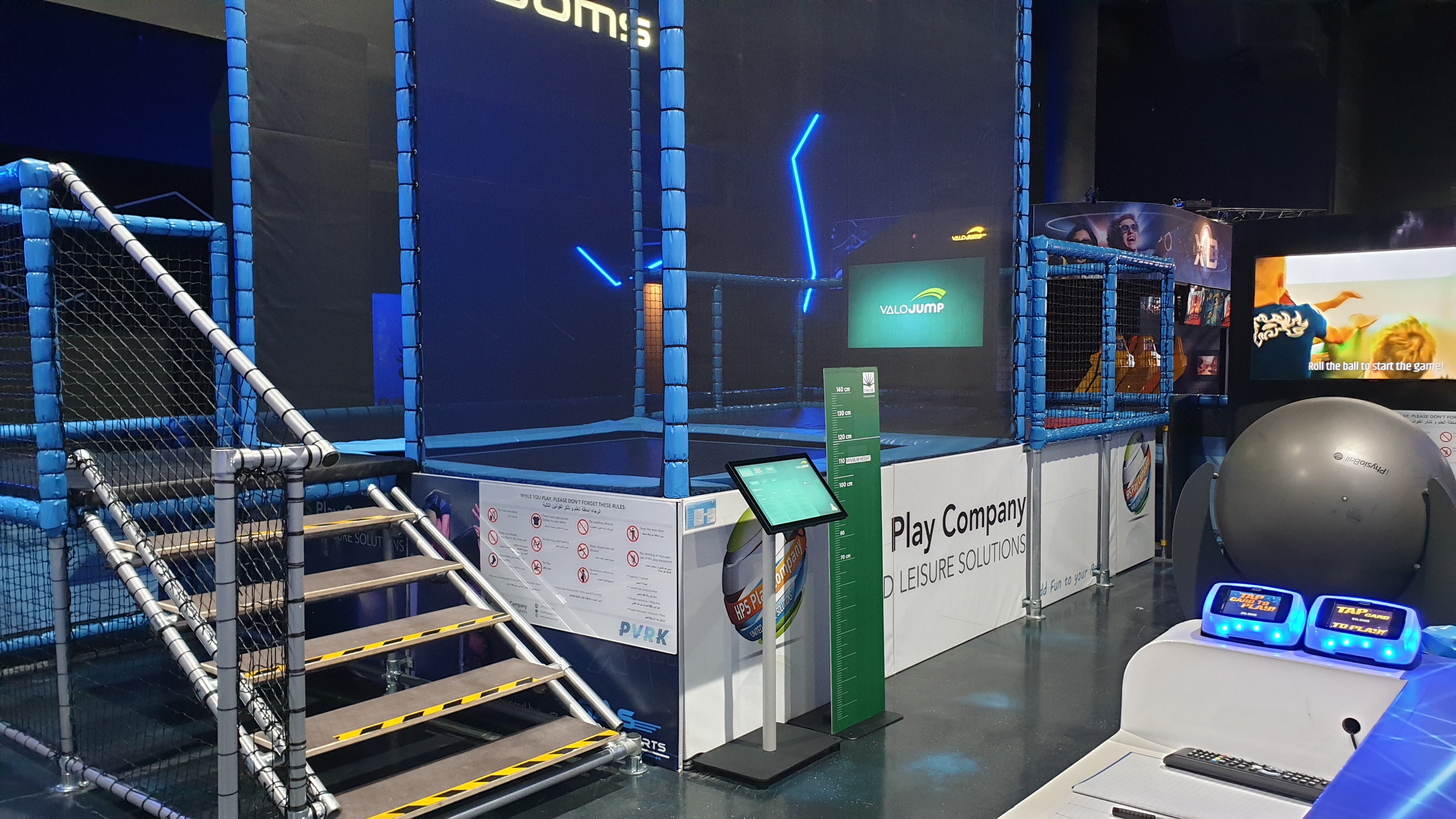 Hotel Liebes Caroline – Hospitality in Austria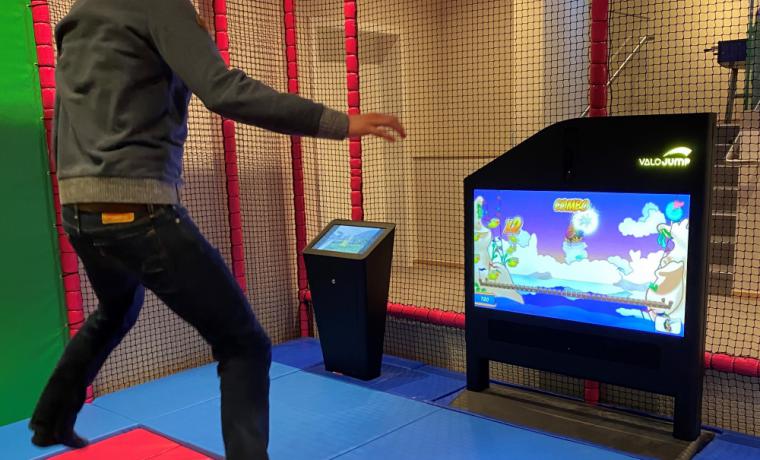 SuperPark – Activity park in Finland