A growing community of players from around the world is joining in for the first-ever Active eSports League for mixed-reality trampoline and climbing wall: ValoLeague.
During the first season, we saw a steep increase in gameplay numbers and players recorded their game videos four times more than previously, 50.000+ video viewers around the globe followed the head-to-head race between the top players. At the end of the season, we celebrated some super happy winners. Now we launch Season 2 with new game levels and new prizes!
We at Valo Motion are on a mission to empower people to find the joy of movement. Players of all skill levels can exercise and play across various games on ValoJump for trampolines and ValoClimb for climbing walls.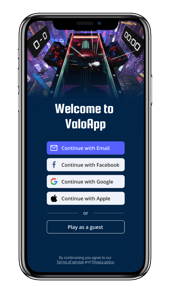 ValoLeague's periodical seasons offer players continuously new game experiences and new opportunities to challenge friends and family in the growing league community.
Merging digital and physical sports with an added competitive play element ValoLeague creates fun experiences and sharable memories. ValoApp, the official mobile app of ValoLeague, allows players to record any of their gameplay, see their local leaderboards ranking and access a dedicated league page to follow the global leaderboards of an ongoing season. Videos are saved to a player's own profiles and can be easily shared via mobile.
Season 2
Season 2 is kicking off with new high score competitions and video contests to engage players to move while having fun!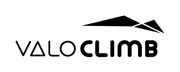 Sparks – Machinery (new)
Flash – The Circle Race (new)
Hullaballoon – Normal
In addition, we created a video contest for Augmented Routes. Players can test and train at any level and share their best sessions with the global community. By using the submit button ValoApp will suggest to the player the matching videos that can be used for this contest.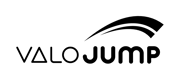 Trax – Titan
Skytails – Level 4 - Sky High (new)
Toywatch – Crazy Mode
In addition, we created a video contest for Super Stomp – the super cool two-player game. Players can play with friends and family and share their best matches with the global community by using the submit button.
The game interface is updated with each season, we take care of everything. We do not change or limit any of your game selections but highlight the season's competitions for the players to ensure they find the levels easily.
Details
Duration: starts September 16th, 2021, 10 am and ends November 30th, 2021, 10 am GMT.
How to participate:
We update ValoClimb and ValoJump devices starting today September 16th, 2021, and the new league competitions will be available on all devices during 24 hours. Eligible videos have to be recorded during the time of Season 2, one more reason to get back to play!
By using ValoApp the visitors can save any videos, collect training sessions, see their game history and scores, and follow their local leaderboards to see who is at the top at your local park or gym. ValoApp has a dedicated ValoLeague page to showcase the season's top 10 players per competition. Find links to ValoApp in App Store and Play Store here.

Prizes: cash prizes range from 150-200€. Valo Motion covers the prizes.
Choosing the winner: After the season ends November 30th, 10 am GMT, we use a processing time of 48 hours to ensure all submitted videos are successfully uploaded from your locations. The top 1 and top 2 ranked players in the high score competitions will be rewarded with the respective cash prizes. The winner for video contests will be chosen after we have eyeballed all submissions. We will inform all players.
Life is too short for boring games,
have your visitors join ValoLeague and get their heart rate up!

For more information check out www.valoleague.com or
contact us by booking a time in my calendar.


---

Denis Lopatin is happy to announce that owning two ValoJumps allow him to create an exciting competitive play experience and lines of eager players to his park. Download the case study to find out why this ValoJump owner thinks that although there are a lot of digital gaming solutions out there, only ValoJump is worth the investment.

---