ValoJump is an award-winning digital trampoline game where the games can be played without any physical contact with the product or other players. ValoJump is played one person at a time, so there is automatically physical distancing between people. In addition, no wearables, like harnesses, headsets or controllers are needed. Finally, with ValoJump, the leisure industry owner-operators can render ValoJump completely touchless or use the in-build marketing tools for example to remind your visitors to wash their hands.

Download ValoJump product leaflet for more detailed information on this digital attraction

ValoJump enables touchless use

ValoJump is essentially a big screen with a motion tracking camera. The player simply hops on a trampoline and the ValueVision® tracking system places a mirror image of the player into a game world. Unlike many VR appliances, ValoJump allows unattended operation, and requires no wearables or preparation time, keeping the product more hygienic. Furthermore, thanks to the tracking system and the game design, the players don't have to touch anything in order to start or end the game. The game and level selection is also done without any physical contact with the product.
In addition, the award-winning ValoJump dual setup enables two-player games – like Super Stomp and Skytails Race – that is played on two adjacent ValoJump trampolines. The ValoJumps will then connect the players automatically. This means that the players can keep a good distance from each other, while still appearing together in the same game world. See the image below for reference.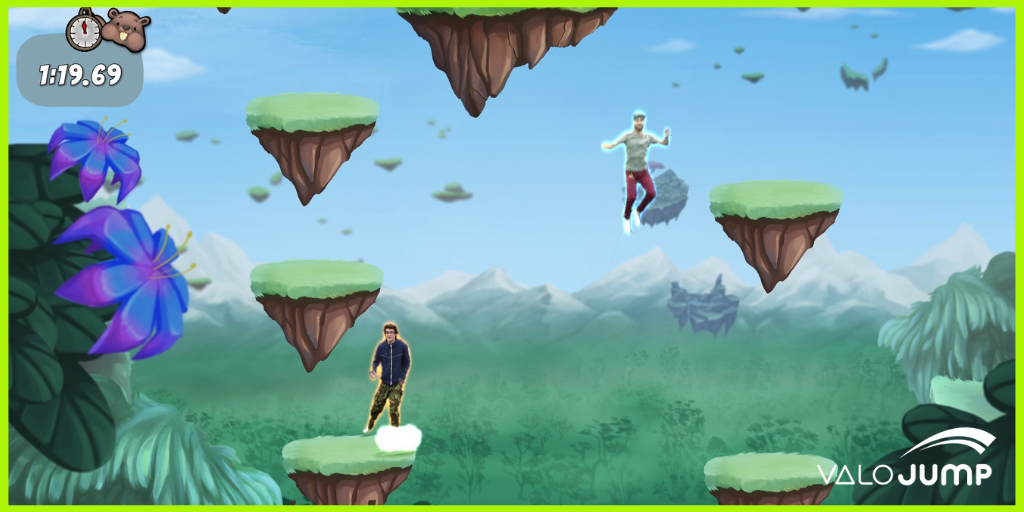 If your visitors use the touchscreens, they will have the opportunity to share their game videos and high scores online. Still, physical distancing to the location staff is made possible since the visitors can use the product independently through its easy to use touchscreen.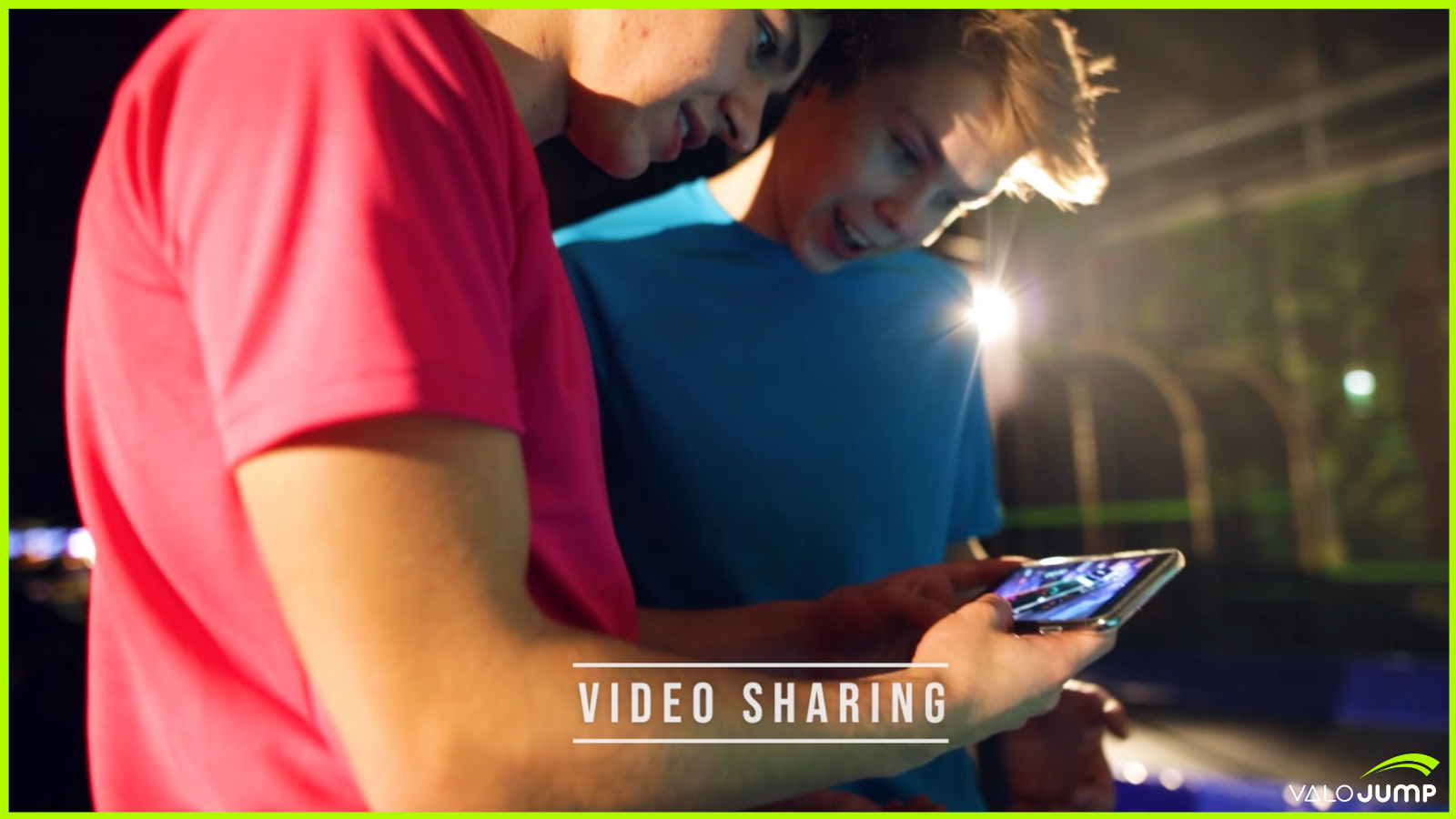 To find out what else is included in ValoJump, download the product leaflet.