We are is proud to announce a new game release for
ValoClimb,
Flash.
With
Flash
, players will discover totally new fun ways of moving on a climbing wall. A process of inventing the best climbing moves has just begun!
Race against the clock
Tic-tac… the clock is ticking. Players can be creative, figure out moves and beat the speed record. Start the level, hit all the touch-points and see – did you beat the time? Play it by yourself or in a group. Take turns, fine-tune your sequence of moves. Compete with your best styles and strategies. Can you find the ultimate formula on the next try and find fame in the online high score?
Flash is great entertainment for every user group and allows the leisure industry operators to present an exciting game for their sports and competition-oriented visitors. A level-creator will appeal to groups and enhance the social experience, add an element of creativity and enhance repeatability. Flash is packed with stunning graphics and sounds that mesmerise both players and audiences in a unique setting.


Create your own routes and share your video online

ValoClimb allows climbers of all ages and skill levels to train their technique and strength by creating virtually countless numbers of different routes in various difficulty levels. ValoClimb is a great tool for training on an individual level, but also for personal training sessions.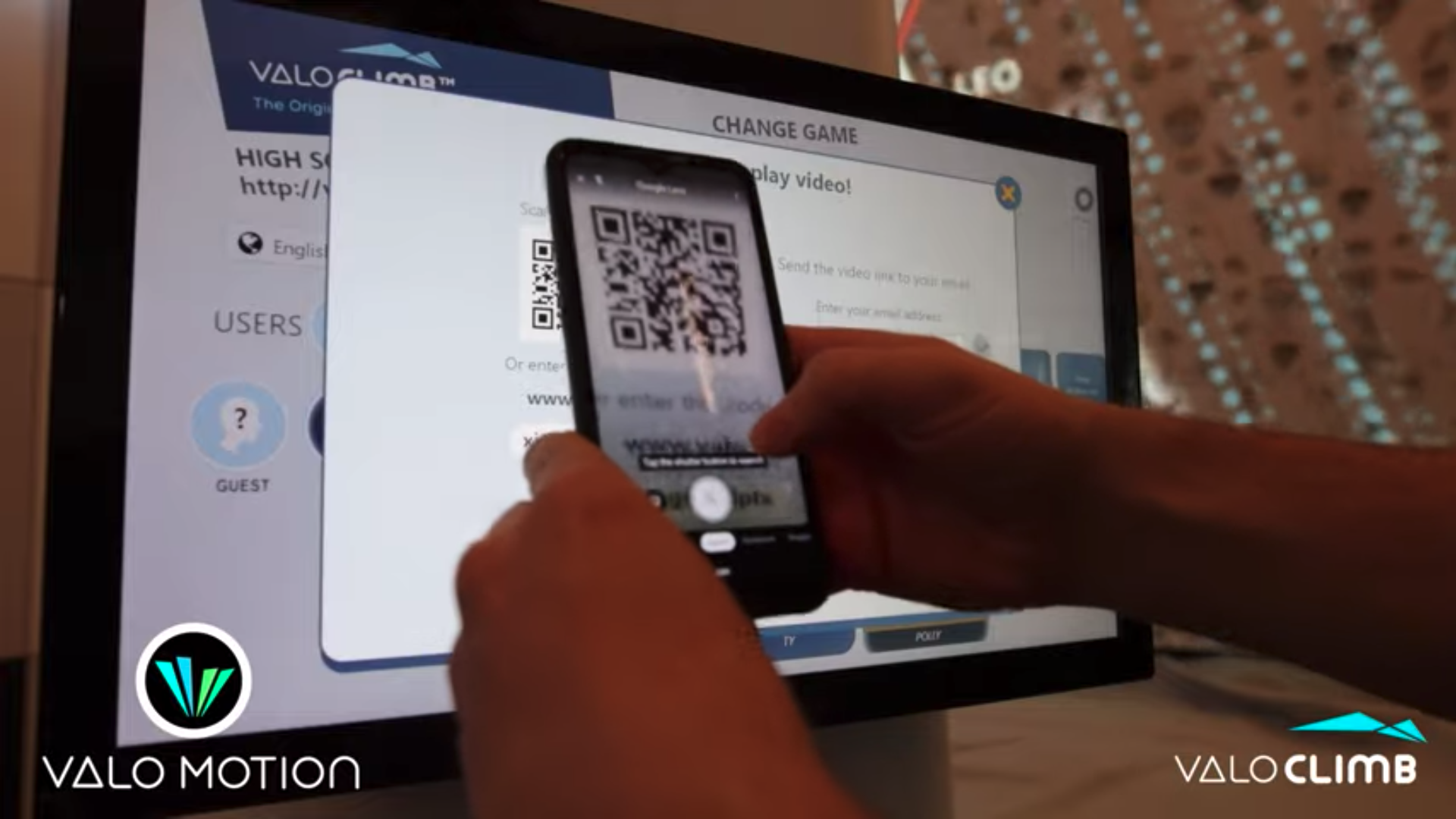 After each game, the climbers can watch the playback of the climbing videos. In addition, the climbers can also compare their climbing by overlaying two climbing videos. Finally, at the end of each game, the climber can share their gameplay and their experience online. Retrieving the video is as simple as scanning the QR directly from the touchscreen.
Check out the full ValoClimb game repertoire, by clicking here.